4 Keys to Guarantee Success Achieving Your Goals
If you could guarantee success in every endeavor you attempted, wouldn't you do it? What if I tell you that you can?
In God's kingdom, success equals fruitfulness: God told Adam and Eve to "be fruitful and multiply". Jesus later instructed us to "go make disciples of the all the nations". You were created to produce; to bear fruit; to be successful. So then, what does it mean to be fruitful?
"A life lived loving God bears much fruit, for the one who is truly wise wins souls."

—Proverbs 11:30 TPT
This translation of the verse opens up the formula for success God's way: Love God. Be wise. Bear fruit. Win souls.
Love God
Our primary purpose in life is to glorify God with our lives. How do you do that? By the fruit that you bear…your success brings glory to God. When God is glorified, He draws the hearts of others to Him. Consequently, God is vested in your success. And it all starts with loving Him.
So Love Leads to Success?
Well, sort of…When you fall in love with someone, you enjoy spending time with them. You look for ways to make them feel joy and love. You seek to please them. The same is true when falling in love with God—you enjoy spending time in His word and in His presence. That time spent in His presence results in a desire to do what He asks and expects. It leads to increased wisdom, insight, and clarity in every area of your life. Maybe not all at once, but one step at a time. You learn to make better decisions. You gather strength to endure difficulties. You gain the confidence to try challenging things. You get ideas and solutions for problem-solving. You begin to incorporate God into everything you do and such a close and personal relationship with God becomes the catalyst for your success.
"So you must remain in life-union with me, for I remain in life-union with you. For as a branch severed from the vine will not bear fruit, so your life will be fruitless unless you live your life intimately joined to mine. "I am the sprouting vine and you're my branches. As you live in union with me as your source, fruitfulness will stream from within you—but when you live separated from me you are powerless."

—John 15:4-5 TPT
Be Wise
It was a bright spring afternoon, and I was sitting on a bench in downtown Denver when I heard the Holy Spirit say that I needed His power in order to live life above the status quo. At that moment, I committed to not only having the Holy Spirit live in me, but to read, pray, and study how to access and apply the power of the Holy Spirit in my life. When I felt the need for a career change, I asked God about it and looked for where He was working in regards to my inquiry. When my marriage hit a patch of what felt like quicksand, I needed every ounce of His strength and discipline to withstand the refining He was doing in me and my husband. When we decided to start a family and found ourselves completely ignorant about how to parent, I leaned into His word and got more deeply acquainted with Him as my own Heavenly Father. His power is your [re]birthright. The verse in John 15 reveals how to access the power of God—through your connection to Him as your power source. When you believe that God has the best solution for every problem you are facing and the best answer for the questions you have, He becomes the first person you seek. Once you begin to entwine your life with His word, and hone your spiritual ear for His voice, your confidence in knowing what to do drives bold faith and big action.
Bear Fruit
When you live life on God's terms like this—seeking to please Him and walking by faith through the power of the Spirit—the fruit of righteousness begins to be evident in your pursuits. That fruit shows up in the form of favor, in heard and answered prayer, in spiritual wisdom and discernment, in the power to overcome adversity, resist temptation, and create wealth. It is displayed in protection from your enemies and opposers. All in all, the fruit shows up in your success. Does this mean you won't encounter difficult times, frustrations, or detours? Not at all. It does mean that you have the power to prevail in spite of them. Take a look at two particularly empowering passages of scripture:
"If you live in Me [abide vitally united to Me] and My words remain in you and continue to live in your hearts, ask whatever you will, and it shall be done for you. When you bear (produce) much fruit, My Father is honored and glorified, and you show and prove yourselves to be true followers of Mine."

—John 15:7-8
Whether your pursuit is for success in school, parenting, marriage, business, money, weight loss, health—whatever you are going after, you have access to God through prayer. This access gives you the power and privilege to ask for what you want. Not only do you have permission to ask, but you have a promise that allows you to move forward knowing that it will be done for you. Look at the verse! Be sure to pay attention to the entire verse; the promise of God doing for you what you ask of Him comes with the responsibility of living in vital union with Him. God wants you to experience success because your success brings Him glory. Your success, especially when it's gained His way, proves His word and your relationship to Him as true disciples.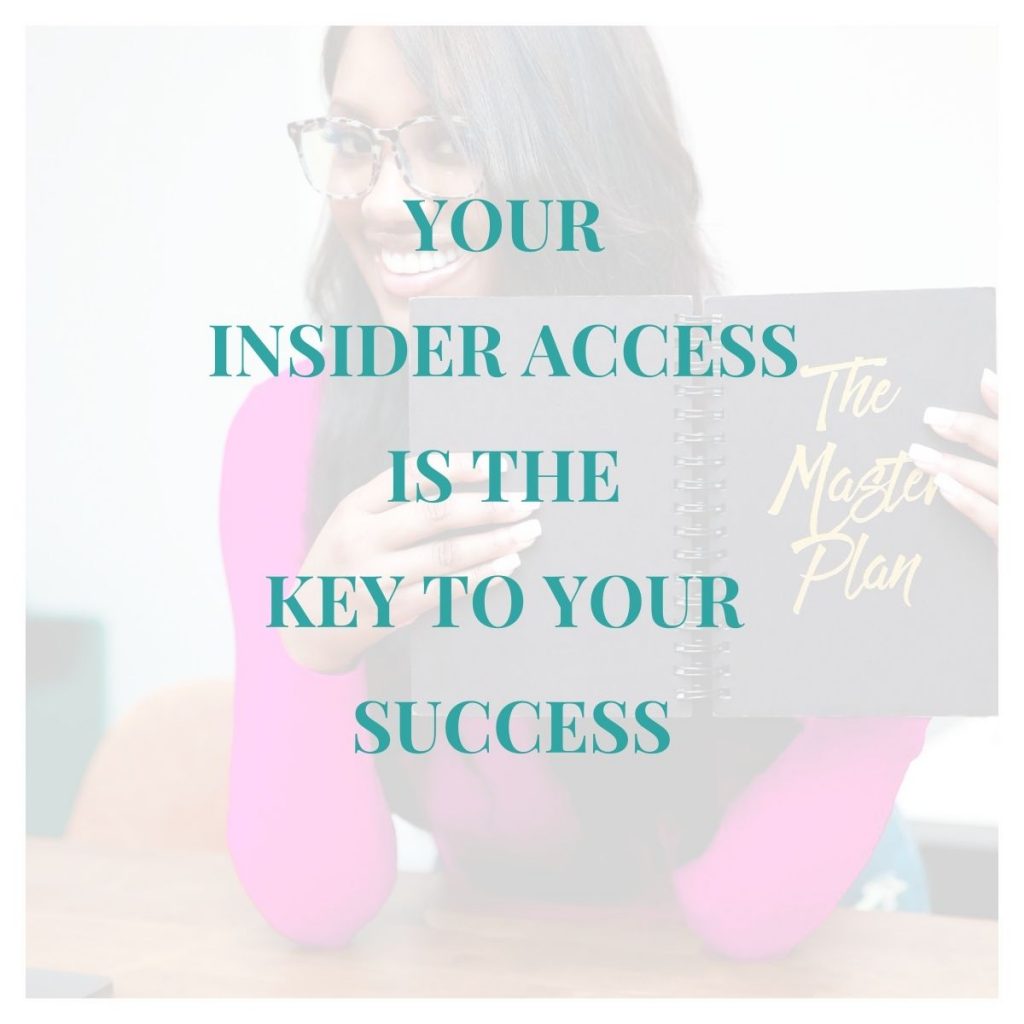 The second passage is:
"Jesus replied, "Let the faith of God be in you! Listen to the truth I speak to you: Whoever says to this mountain with great faith and does not doubt, 'Mountain, be lifted up and thrown into the midst of the sea,' and believes that what he says will happen, it will be done. This is the reason I urge you to boldly believe for whatever you ask for in prayer—be convinced that you have received it and it will be yours."

—Mark 11:22-24
Jesus encourages us to believe big and believe boldly. When you pray with conviction (strong belief), your prayers will be bold. Bold prayers lead to bold action. This is where I always get myself into trouble!! All too often, when I get into that special place in the spirit where He stirs up fervent, passionate prayer and I start declaring and petitioning for mountains to be moved, erected, or destroyed, I get up from my knees and think, okay, now I have to go do my part! Jesus says if we believe that what we say will happen, it will be done. His instruction is to be convinced that you have received it. When you are convinced that an outcome is yours, your actions align with that outcome. When I believed my marriage was restored, I began to act like it (honestly, that started with believing that my husband was in fact a gift from God). When I believed that I am destined to be a people helper, I began to act like. This meant going back to school while working a demanding corporate job and raising a young family. When you leverage prayer and faith, you too will leave your prayer closet and act like you have what you prayed for. That is, you begin to prepare for the blessing you requested. This action will yield good results.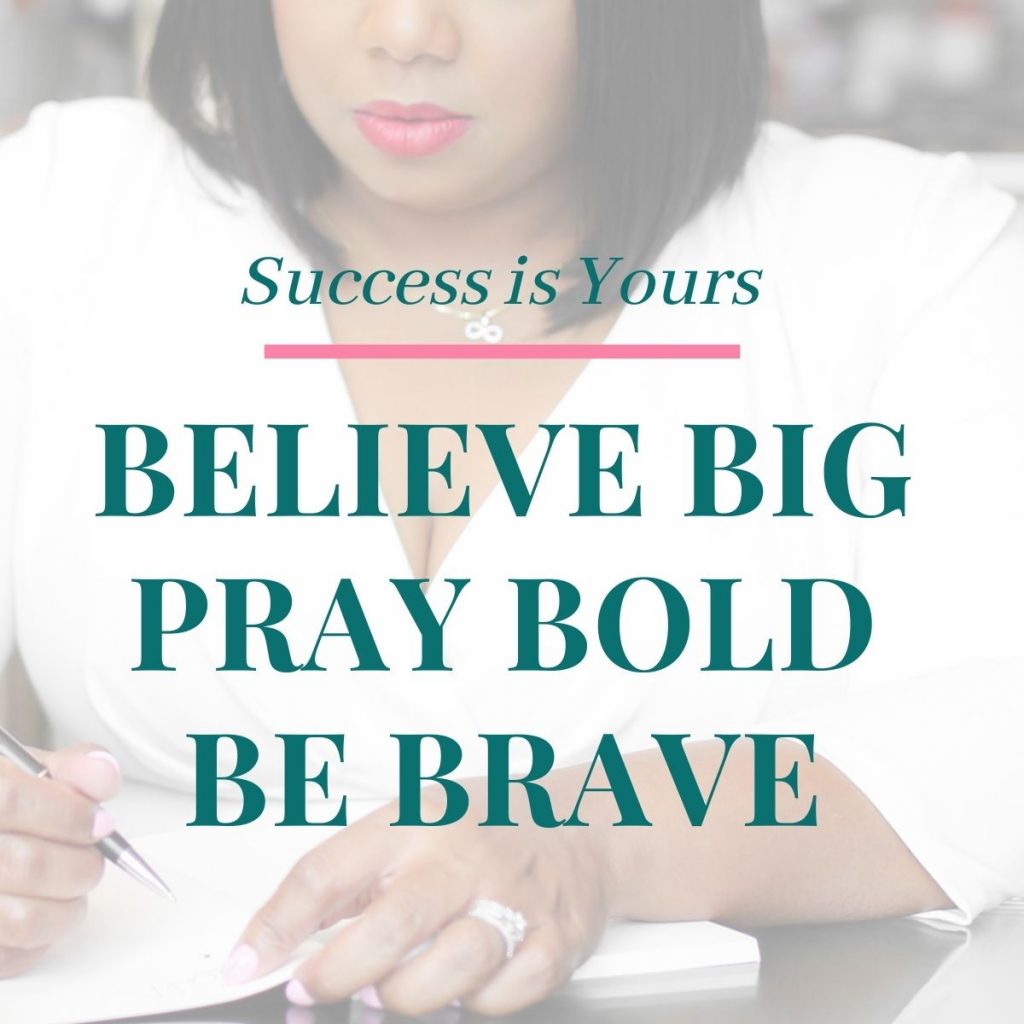 When you live life with God as your source, saturating your heart and your mind in His word consistently, your life becomes rooted in Him. You begin to think like Christ. You become more creative and innovative. You become more resilient and determined. You work with greater integrity and commitment. Sowing these types of seeds guarantees a rich harvest. When you are planted by God, you are guaranteed to bear fruit and experience success in every season. You guarantee success, regardless of the situation or circumstances in which you find yourself.
Consider Psalm 1:1-3:
"BLESSED (HAPPY, fortunate, prosperous, and enviable) is the man who walks and lives not in the counsel of the ungodly [following their advice, their plans, and purposes], nor stands [submissive and inactive] in the path where sinners walk, nor sits down [to relax and rest] where the scornful [and the mockers] gather. But his delight and desire are in the law of the Lord, and on His law (the precepts, the instructions, the teachings of God) he habitually meditates (ponders and studies) by day and by night. And he shall be like a tree firmly planted [and tended] by the streams of water, ready to bring forth its fruit in its season; its leaf also shall not fade or wither, and everything he does shall prosper [and come to maturity]."

—Psalm 1:1-3 (AMP)
By committing to include God and honor Him in your daily actions and decisions, you are deepening your roots in your connection to the vine. And as a tree firmly planted by the life-giving streams of water, your life will be productive.
Win Souls
Remember, your success—your fruit—ultimately brings glory to God, which points souls to Christ. Saturate your life with God, and His commitment to His promises bring about results in you and your life that cannot be ignored. Look at the Amplified Bible translation of the word blessed: Happy, fortunate, prosperous, AND ENVIABLE. In this way, your success preaches a powerful gospel in itself, and God's light in you provides the opportunity to spread the gospel and win souls for Him.
If you are experiencing failure or not seeing any productive fruit in an area or situation in your life, ask God: 1) how you are to respond to these promises and instructions, and 2) for insight and instruction regarding the area in which you aren't seeing good fruit. Success is your heritage in Christ Jesus.
FLEX YOUR FAITH
In what area of your life have you lacked fruitfulness or success?
Which of the four keys might you focus on to help you experience change in this area? What can you do today to unlock the promises of God for this area of your life?
In what area of your life have you seen this fruitfulness principle play out? How could you apply what you learned in that experience to your current area of struggle?
How could living your life to please God and bring him glory change affect you personally? How could it affect those around you?