8 Scriptures For Those Hide Under The Covers Kind of Days
We were scheduled to meet in the morning for smoothies and a little girl time before kicking off our mutually busy week. Only my sister-friend found herself needing to cancel for business reasons. She was absolutely tickled at my response to the bad news: "No worries. I have a feeling tomorrow will be a hide under the covers kind of day anyway".
I hadn't had a negative knot in my stomach like that concerning a Monday since I left corporate. As Sunday evening grew later, I became increasingly more anxious—dreading the day ahead.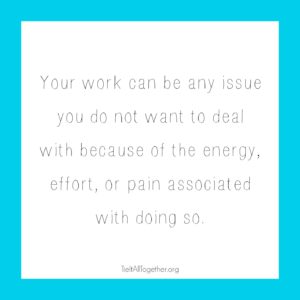 I could see the mountain of work awaiting me the next day…work that I desperately wanted to do. Work that I ultimately enjoy doing once I get into a rhythm. However, the anticipation of the effort, mental exertion, and emotional energy required cast a cloud over that mountain, its shadow so dark and threatening that hiding under the covers seemed to be the most appealing option.
A hide under the covers kind of day really translates to one of two things:
1. literally staying in bed all day burdened by the weight of nonfulfillment forced upon me as I cower down to emotion at hand (doubt and fear in this case)
– OR –
2. filling my day with busyness to give myself an excuse for not having time to do the hard work (face my doubt and fear).
Of course, my body prefers the former, but my heart prefers the latter. If I'm busy, I can at least psyche myself into believing that I haven't completely wasted an entire day.
As much as I wanted to just take the kids to school and head back home to swan dive into bed, the strong desire to reach the mountain-top propelled me into that dark and threatening shadow to face my doubt and fear.
Before I progressed through the knowns of my routine—school drop off, workout, and nourishment—I stowed away in Jesus for a while visiting a handful of familiar scriptures. As I read and prayed through each verse, my resolve strengthened and I felt better prepared to face the unknowns of my day—the work, which was sure to be littered with challenges and learning opportunities. Before praying through these verses, the anxious anticipation of facing those challenges seemed to overshadow the satisfaction that I knew would come from turning them into accomplishments.
On this particular day, the work I was dreading was related to tasks I had to figure out, but I've had these types of days before, and the work is not always job related. Work could actually be anything that you simply don't want to deal with because of the energy, effort, or even pain associated with it. For instance, a spouse might dread dealing with the emotions of working through a marital issue, and thus want to avoid the corresponding conversations to resolve it. A student who is uncertain he's prepared well enough for an exam might long to hide because of the daunting idea of taking the test. An individual might be trying to avoid dealing with the conflicts within their own soul that have yielded chaos in various areas of their life.
Whatever the work is, it has you feeling like you just don't have it in you to push through to victory.
When you find yourself anticipating your very own 'hide under the covers' kind of day, spend some time praying through these scriptures. You are sure to come out renewed in your mind, refreshed in your spirit, and infused with hope and courage to scale that mountain-side that once seemed so steep!
Psalm 27:1 – The Lord is my light and my salvation-whom should I fear? The Lord is the stronghold of my life—of whom should I be afraid (HSCB)?
I usually start by addressing fear because it has been a prevalent factor in my life. I tend to struggle with fear based issues such as doubt, worry, anxiety, etc. Consequently, I pray this verse a lot.
Psalm 25:1 – Lord, I turn to You. My God, I trust in You. Do not let me be disgraced (put to shame) (HSCB).
I often find that I am hesitant to move beyond my comfort zone and try some God-sized feat for fear of embarrassing myself. Then there's always the concern that I will make God look bad! This verse helps me get over that hump. It also settles my heart when I have to deal with another person and face the possibility of having to make a compromise or an apology. Praying Psalm 25:1 helps me to rest assured that as I trust in God, He will keep me. I don't have to fear embarrassment, disgrace, shame or guilt.
Galatians 2:20 – I have been crucified with Christ and I no longer live, but Christ lives in me. The life I now live in the body, I live by faith in the Son of God, who loved me and gave himself for me (NIV)
There are so many verses in scripture to remind me of who I am in Christ, and of the benefits of being adopted into the family of God. This one reminds me that Christ and the power of God lives in me, which helps me to exercise the faith in which I now live. It reminds me that I can overcome fear with faith, being empowered by His love and all that He is.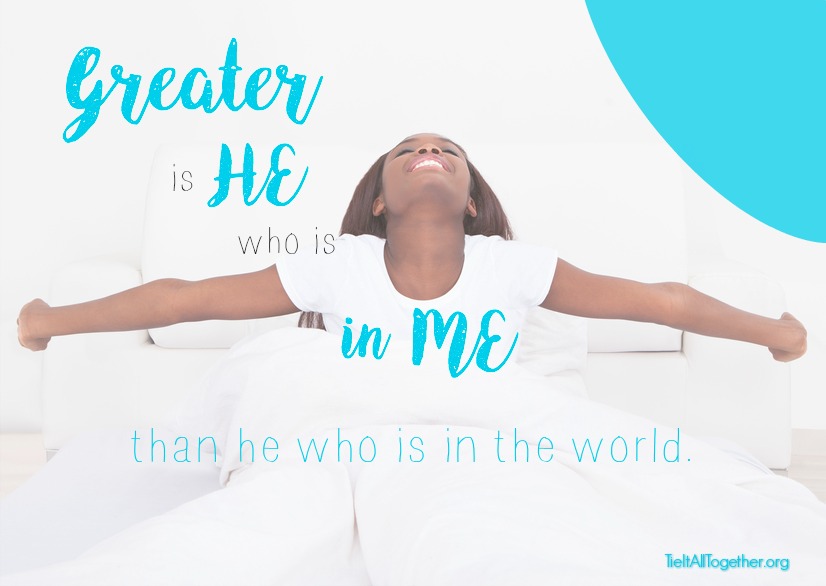 Romans 8:37 – No, in all things we are more than conquerors through him who loved us (NIV).
1 John 4:4– You are from God, little children, and have overcome them; because greater is He who is in you than he who is in the world.(NASB)
No matter how hard the challenge, or how seemingly impossible the task, we already stand victorious in Christ. Since we are operating from a position of victory, why should we sulk in defeat? These verses energize and instill strength and confidence.
Psalm 119:104-105 – I gain understanding from Your precepts; therefore I hate every false way. Your word is a lamp for my feet and a light on my path.
Proverbs 3:5-6 – Trust in the Lord with all your heart, and do not rely on your own understanding; think about Him in all our ways, and He will guide you on the right paths.
Proverbs 16:3 – Commit your activities to the Lord, and your plans will be achieved.
These three passages remind me that I strive to live by His word, and have chosen my course of action based on the relationship I have with Him, and the revelation I receive from Him. They help me to affirm my dependence on him as I commit my work to Him. They help me to trust God for the best outcome.
By the time you get through these verses, your spirit man should be strengthened. Having spent time with this word on that initially dreaded Monday morning changed my internal voice to say: Trust In Him, Commit it to him, He will run with it, He will prosper you. He will do it through you. 'It' meaning 'the work'.
Some days are harder than others. Some situations are more complex than others. Most days, we can take the bad along with the good in a relatively energetic and positive manner. But for the days when the mountain peak looks too steep to scale, and the valley low seems way too cold and dark, don't cower. Come out from under those sheets and confront it. Call out your fear, claim your position in Christ and the promises associated with it. The Holy Spirit will impart strength to move beyond your doubts, conquer your fear, and move forward in hope.
Does doubt or fear have you procrastinating or cowering from stepping into some unchartered terrain in your life? Are you avoiding the work associated with resolving some issue in your life? How can you lean on these verses to give you the courage and strength to do your work?