Well, it's almost over.
What big goals did you come into 2020 vowing to crush before December? Did you have a word of the year? Was your motivation for 2020 fueled by a vision you conceived last November or December?
We're exactly halfway way through the fourth quarter of the year. How has that big goal come along? Has your word materialized? That 2020 vision? Have you mailed it in or are you determined to finish strong?
We've all experienced the same global pandemic. We've all lived through the chaotic discord that has cannibalized the government's efficiency. Social and economic unrest have left no household untouched. No one will argue with the statement that "this year hasn't gone the way anyone planned," yet none of us have experienced this year in quite the same way.
Some have struggled and have nearly crumbled under the weight of economic pressures. Others have found ways to create wealth in this season. Some have suffered intense physical, emotional, and mental distress and illness. Others haven't even experienced so much as a seasonal allergy symptom. Some have been overwhelmed with feelings of loneliness, isolation, sadness and depression. Others have found a way to thrive and stay connected to their people and routines.
Regardless of which side of the spectrum you fall into, the fact that you are reading this leaves me with no doubt: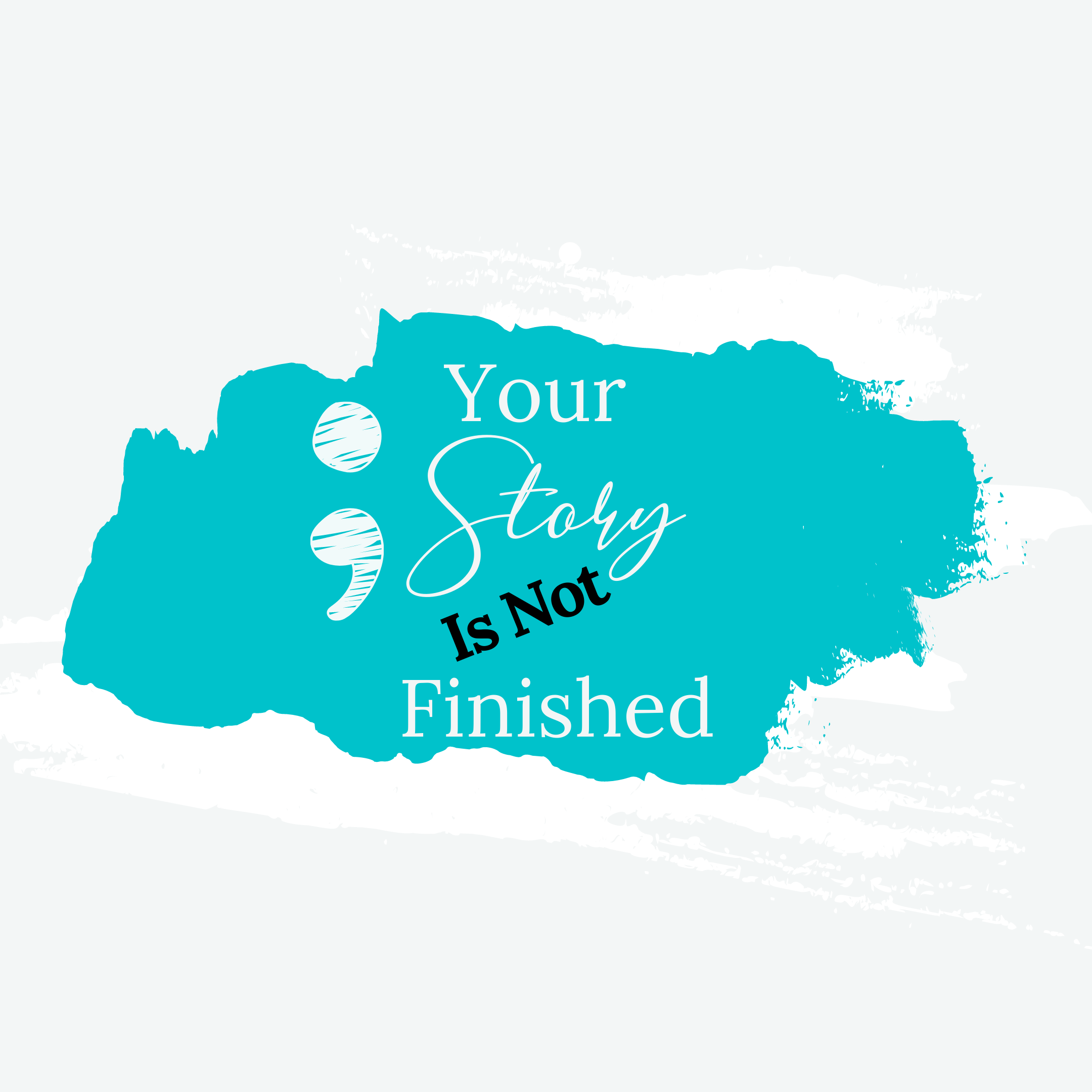 Now, that thought either made you sigh with a deep guttural level of despair, or it revived something deep in the recesses of your soul. Friend, I pray that your response was the latter. And if it wasn't, that's okay (for now). Grab your Bible (if you don't have one, biblehub.com is one of my favorite online spots), grab your journal (if you don't keep one, open Evernote, or get something to write on), and dive with me into a couple of faith food nuggets I pray will nourish and strengthen you for this final sprint to the finish line: December 31, 2020. You won't need sneakers for this sprint, but I do need you to brush up your spiritual and mental stamina…LET'S GO!
He led you through the great and terrible wilderness with its poisonous snakes and scorpions, a thirsty land where there was no water. He brought water out of the flint rock for you. He fed you in the wilderness with manna, which your fathers had not known, in order to humble and test you, so that in the end he might cause you to prosper.

Deuteronomy 8:15-16 (CSB)
(the wilderness represents 2020)
First, HE LED. God has not only been WITH YOU throughout this entire year, HE IS LEADING YOU!!! Well, he could be dragging you, but my point is, of all that 2020 has been, it has not been a surprise or a mystery…not to God. HE LED—that means He's gone ahead of you. Put a pin right there and remind yourself: God is good. God is faithful. God is loving…
Second, HE SAW. Now the verse doesn't explicitly say that God saw it, but the fact that the great and terrible wilderness, the poisonous snakes, the scorpions, the lack of water, and the lack of food are noted implies that HE SAW these dangers and deficiencies—if He went ahead of us, and we see such hostile, dangerous, and barren circumstances, we can rest assured that He saw it first. Now based on your reminder of God's goodness, how would that kind of God respond to such a sight knowing his child was right on his heals?
Third, HE SUSTAINED. The verse says God brought water out of a rock. Whether you've experienced extreme lack, or you've managed to reap a harvest of just enough (or even abundance), you are here, hydrated enough to keep functioning. Whether you feel like you are on your last leg, or you feel like you can take on Goliath single-handedly, You are still here. And God is watering the seed of faith that is within you. He's sustaining your life for a reason. I encourage you to look for Him, acknowledge Him, and keep letting Him lead (if you are among those being dragged, stand up at least, maybe that way you can minimize your injuries as He pulls you through). So you've got water from a rock that is functioning in a way that is entirely contrary to how is was designed to function—God will leave no stone unturned to care for you. Then the verse says He fed you in the wilderness with manna. What is manna? Well, if we journey back into Exodus, we know it is like a fine flaky substance that wasn't the fullest in flavor, and it spoiled if you tried to gather more than you needed to make it through the given day—unless that day was the day before the sabbath (the Israelites had to gather two days worth of manna before the sabbath because no work was to be done on the sabbath day). So, fast forward to our current day situation, manna is however you fed your family, put gas in the car, maintained a place of shelter, kept your sanity, endured, persevered, made it to November…sustenance. God has sustained you in this wilderness season.
Forth, THIS IS UNPRECEDENTED. Even if you have lived through hardship, seasons of loss, lack, and despair, chances are this year has been one the likes of which you've never seen and pray to never see again! God has had to come through in 2020 in ways that 'your fathers had not known". You are right, no one knows what you've been through and how you made it from January up to now, but you know WHO has kept you and He has unlimited resources and endless provision for your need. Unprecedented provision for unprecedented pain.
Fifth, PASS OR RETAKE. He has led and fed for the purpose of developing humility and assessing your development. Okay, so the verse said He fed you…in order to humble and test you.
To humble is a bit self-explanatory. The Israelites first grumbled about the manna. They complained about how God chose to meet their needs because, frankly, they felt entitled to more; they were used to having far better substance when they were in Egypt (captivity). I mean, this is our good almighty God taking care of us, right? Well, manna helped them get from highfalutin to humble. Has anyone else perfected an attitude of gratitude since January? Great, you get a pass. If you're still working on it, you have a few more weeks…go ahead, He'll wait. I recall one day this summer sitting on the sidewalk thinking, "who would've thought I'd be so grateful just be able to sit here on this hard, hot ground and feel so happy to enjoy a full deep breath." I mean, I have practiced gratitude for a long time, but this year, those "thank you God for my health" moments just took on an entirely different weight. You feel me? It's okay if that's not your testimony (yet). God meets us where we are at.
To test…oh, this one makes me giddy. I am among the millions on this globe who suffer with test anxiety. So my giddiness has absolutely nothing to do with the fact that I am a good test taker, or anything of the sort. No, this giddiness has everything to do with the hope that someone is about to be set free by a revelation from heaven. Lord, speak to the heart of your child who needs to know today that it is in them to come through this season with good success and prosperity!
When God tests us, it is never to destroy us. He's not even interested in seeing us fail. No.
In the computer programming world testing is done to determine if the program is functioning as designed. Programmers are looking to detect whether failures or defects exist so they can be corrected. In school, tests are given to assess learning. Teachers are concerned with a students progress and performance. God tests us for similar reasons…He put the answers in the program. He provided the learning material and within you is the ability to process it and progress. The test is to pull it out of you. You have made it to November; crawling, kicking and screaming, crying, cartwheeling, skipping, or strolling, however you crossed the threshold, you are here. That is a pass. Now, whether you are passing with an A, B, C, or D is dependent on how you finished; if it's not been graceful, you have time to work on that! Progress is required, not perfection.
Finally, HE CAUSES YOU TO PROSPER. Verse 16 ends by stating, [all of this] has been so that in the end God might cause you to prosper.
Can't nobody make it right like God can. No one can vindicate like God can. No one can restore like God can. No one can redeem like God can. You might be waiting on, or desperately begging for that prosperity to hurry up and show up; I truly understand.
I can't tell you when the pandemic will no longer be as such. I can't tell you when we will be able to host the biggest [mask burning] bonfire of all time. I can't tell you when the economy will get off crutches and households will be released from the critical care unit.
What I can tell you is this: God is still at the helm, He is leading you through, He sees the dangers and hardship surrounding you, but He is sustaining you with both food and water. He. Is. Leading. You. And He's doing it all for the shaping of your character, your faith, and for your transformation. Tell me, will you ever be the same again? 2020 has changed all of us. Let's make sure the change is better, not bitter. Built up in fortitude, faith and resilience, not beaten, broken, and in despair.
Friends, I think about these past nine months (the pandemic hit the US shores around late February), and I consider how God has kept us in the midst of this wilderness season. I am reminded of Deut. 29:5 which says "I led you (there it is again), forty years in the wilderness; your clothes and the sandals on your feet did not wear out;" I no longer have young kids who grow out of their clothes and shoes seemingly overnight, but I do remember a very dry and difficult season in our personal history in which I stood amazed that my children never went without the necessities, and we somehow managed to stay clothed and fed when we had no way to make ends meet. I learned way back then about God's ability to stretch things! Here I stand approaching the end of 2020, I feel an incredible sense of awe as I have watched God carry us through this year. My prayer life is different. My surrender is different. My faith is different. My family is different. My life is different.
Forever changed.
That is us.
All of us. You. Me. We, but not God. He is still the same and (you know it's coming, so come on, say it with me) He can be trusted.
Hang in there. Keep showing up. Keep going.
FLEX YOUR FAITH
What lessons from your experience this year that can be used to propel you toward the goal or vision you started the year with?
Are there lessons that have revealed a new or revised goal or vision?
What is one shift in perspective that will strengthen your faith and help you end the year feeling re-energized and hopeful?
What is one thing that isn't serving you well that you can let go of before year-end (habit, thought process, behavior)?
What is one thing you can do before year-end to feel proud of or encouraged about?
What is the biggest lesson learned this year that you can incorporate into next year?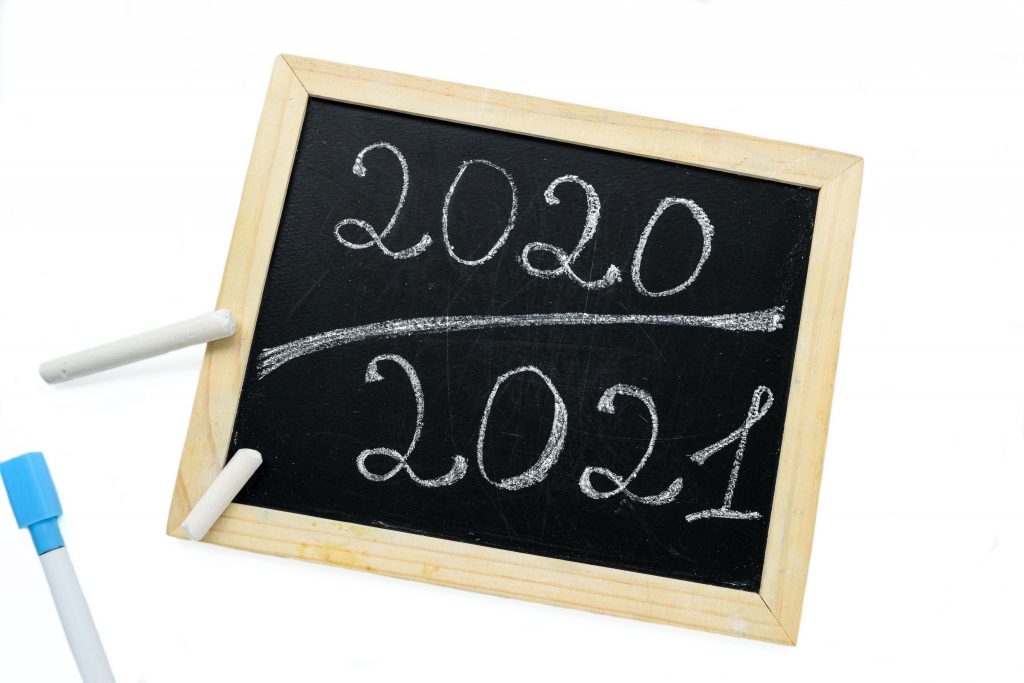 This is just a part of your story…it's not finished.
Heavenly Father, thank you for sustaining us through January, February, March, April, May, June, July, August, September, October, November, and into December. God, I pray that you will continue to lead us through the month with renewed hope, renewed strength, renewed vision, renewed provision. Father comfort those who have suffered insurmountable loss in this year and restore them and send them a refreshing in their heart, soul and mind. God comfort those grieving the loss of loved ones, both recent and even prior to the pandemic. This is a season of celebration with the holidays upon us, but many are heavy-laden with grief. Comfort them. Strengthen them. Renew their joy and give them peace. In Jesus Name, we thank you for sustaining us and we believe and receive your promise of prosperity. Amen.